A C T I V I T I E S / C L A S S E S

Ghar Ghar Mein Archana
Purify your home and mind with the auspicious chanting of Shri Vishnu Sahasranama (1,008 names of Lord Vishnu) or Bhagavad Gita. Materials will be provided and chanting will be led by CM sevaks. To host this beautiful event or other pujas in your home, email us.
CM Gita Chanting Competition / CORD Seva / "Sacrifice, Save, and Serve" Campaignn
Chinmaya Mission's Shrimad Bhagavad Gita Competition is held annually in South Florida. This event was conceived and expanded by Pujya Gurudev Swami Chinmayananda, and continues to be conducted by Chinmaya Mission centers worldwide for various ages. Millions have benefited from this event by attending and/or participating in it. View details.
CORD (Chinmaya Organization for Rural Development) is a social services initiative that offers various health, hygiene, education, agricultural, and economic programs to needy villagers. To support CORD, walkathons are held in Miami. Through CORD, CM Miami has helped support rural development, natural disaster relief, orphanges, schools, learning resource centers, and merit scholarship programs. Visit our Events Calendar to join hands for our next service project. Visit CORD USA for more details. Walk your talk and join our unique and eyeopening "Sacrifice, Save, and Serve" Campaign to enhance inner joy and outer harmony.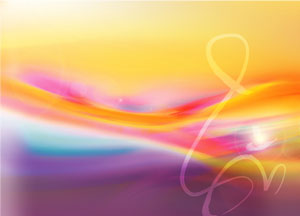 Special Events/Gift Shop
CM Miami conducts special community events such as Hindu festival celebrations, jnana yajnas (spiritual discourses) and workshops by various CM acharyas, Indian cultural presentations, and social service projects. Visit our Events Calendar for details.
Visit our Gift Shop to choose spiritual gifts for all ages, in print, audio, and video. Check for New Releases. Give gifts of love that promote spiritual self-unfoldment, inner balance, and universal brotherhood.

---
Weekly Vedanta Classes for Kids, Youth, Adults in
Chinmaya Mission conducts weekly classes for adults (Chinmaya Study Groups), youth (CHYK), and children on Hindu culture, based on the universal philosophy of Advaita Vedanta (universal Oneness). We welcome all students, from all backgrounds, to our classes and activities, which promote spiritual growth through knowledge, devotion, and service. To request CM Vedanta classes in your neighborhood or get more information, email us.
Chinmaya Bala Vihar (CMBV) for children
CMBV: Grades PK-12
Mission Statement:
To help children learn
Values with fun
To delight like the moon
And shine like the sun
Motto: Keep smiling!
Chinmaya Yuva Kendra (CHYK)
CHYK for Young Adults
Mission Statement: To empower youth with the vision, values, and dynamism for success in all fields
Motto: Harnessing Youth Potential through Dynamic Spirituality
Chinmaya Study Groups for Adults
Mission Statement: To provide to individuals, from any background, the wisdom of Vedanta and the practical means for spiritual growth and happiness, enabling them to become positive contributors to society
Motto: To give the maximum amount of happiness to the maximum number of beings for the maximum amount of time

Chinmaya Bala Vihar (CMBV) and Language Classes for Kids + Study Group for Adults on Sundays

Sunday Classes and Syllabi
Overview and Curriculum
CMBV Registration Form
CMBV Calendar

Chinmaya Bala Vihar (CMBV) and Language Classes for Kids + Study Group for Adults on Sundays

Sunday Classes and Syllabi
Overview and Curriculum
CMBV Registration Form
CMBV Calendar
Chinmaya Adult Study Group: Upanishads and Advanced Vedantic texts
Weekly Vedanta discussion group for adults
Saturdays, 9:00-10:30 a.m., Parvani Residence, Pinecrest 33196
For details, e-mail Reshma

Chinmaya Bala Vihar (CMBV) for Kids and Study Group for Adults on Sundays

Sunday Classes and Syllabi
Overview and Curriculum
CMBV Registration Form
CMBV Calendar